Sliding patio doors, our most popular style of patio door, allow for a generous amount of natural light and double as a space saver. Easy to clean and operate, sliding patio doors are a great addition to a wide variety of home styles.
A swinging patio door–sometimes known as a hinged patio door or a garden door–brings ample charm to your space. Swinging patio doors are available two styles: the French hinged door and the centered patio door. Allowing for natural light and easy access to the outside, swinging patio doors are an elegant addition to your home.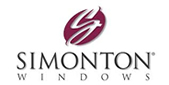 Have a question? Please complete this form and one of our team members will get back with you shortly.